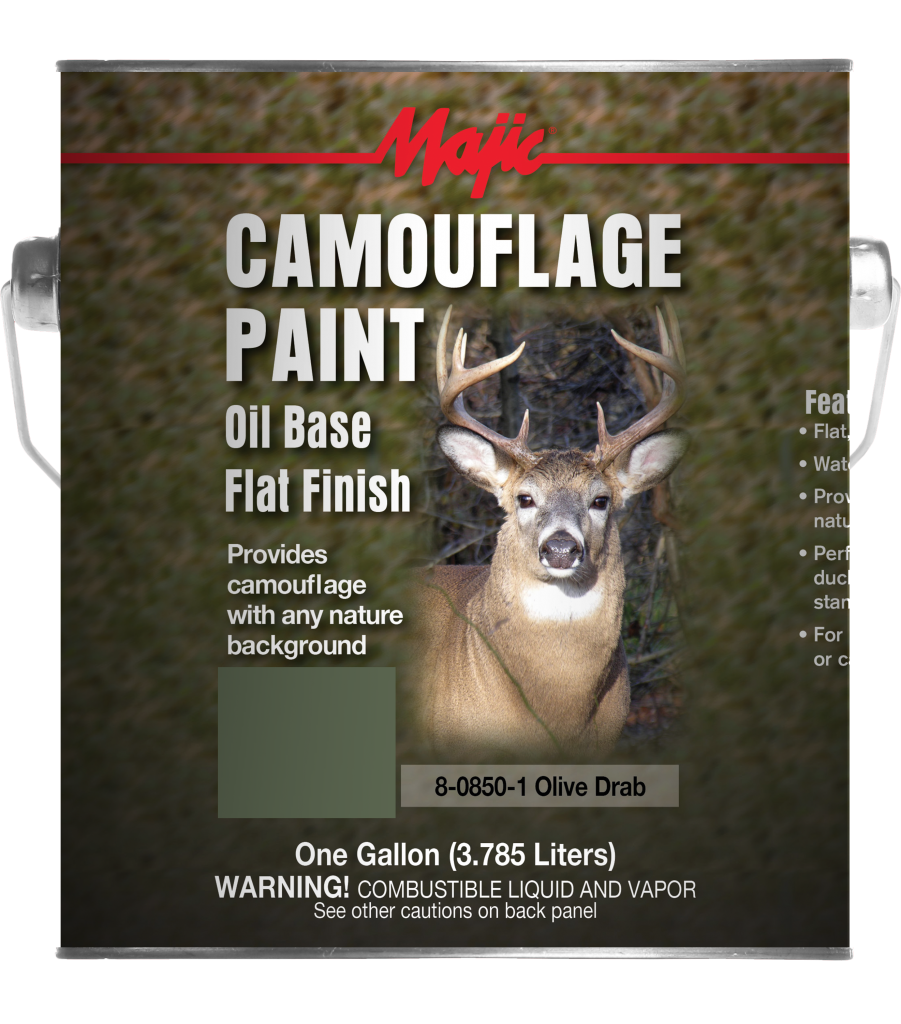 Camouflage Paint
Available in quarts, gallons and sprays
A flat, non-reflective finish.
Water resistant.
Provides camouflage with any nature background.
Perfect for use on vehicles, boats, trailers, duck blinds, tree stands, ladders, ladder stands, guns, bows, etc.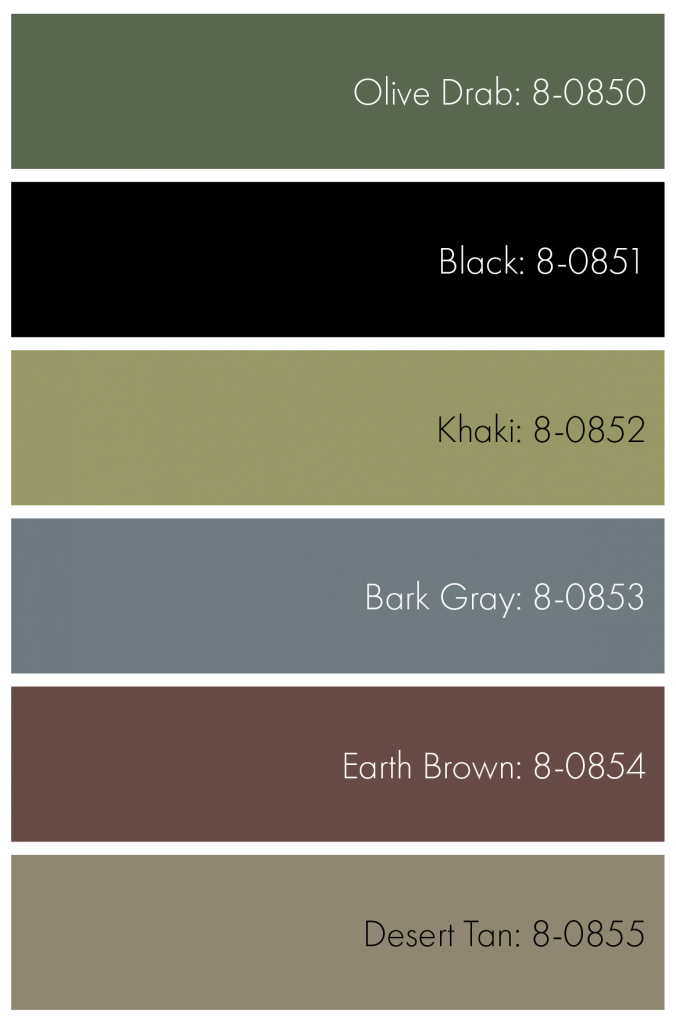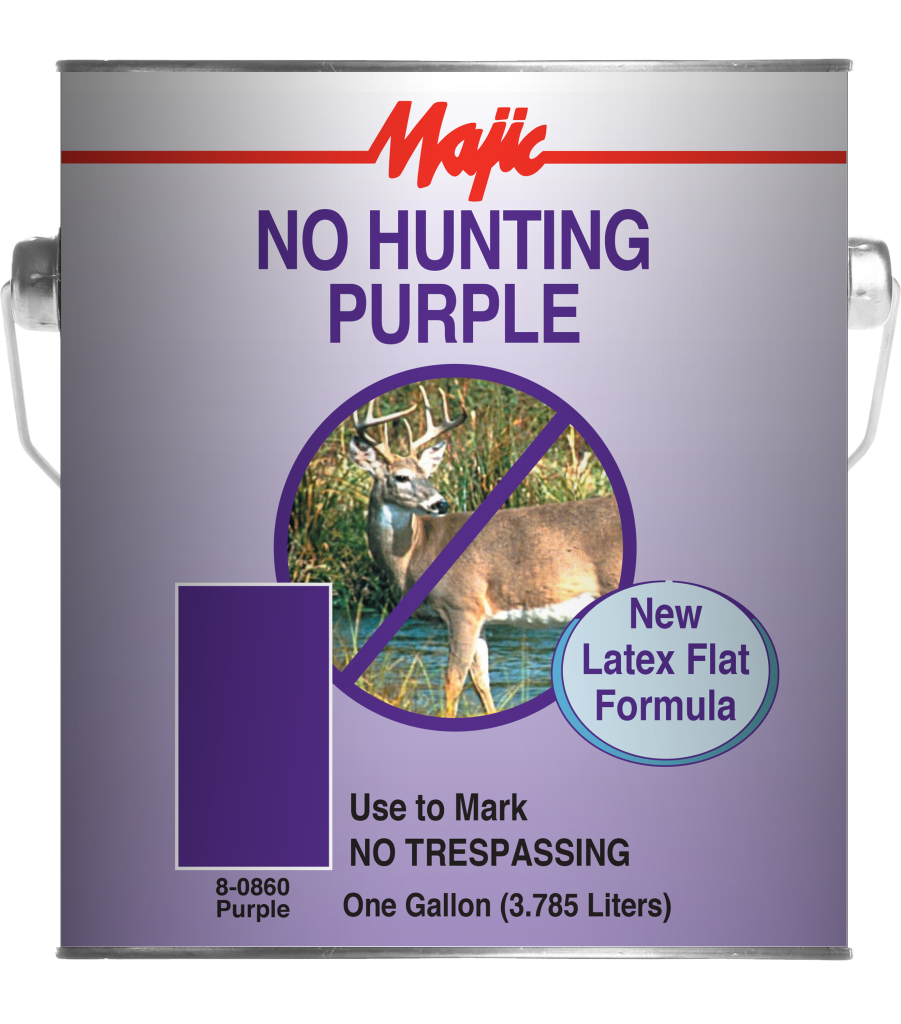 No Hunting Purple Paint
Available in gallons and spray
Latex Flat formula provides easier clean up as well as faster drying.
No Hunt Purple Latex paint used correctly can save landowners time and expense in controlling hunter access on their land.