One of the most powerful tools for any painter is what goes underneath the paint — primer.
Primer is an excellent problem-solver that's less like paint and more like glue. It sticks to whatever you're preparing to paint and turns it into a smooth, uniform surface that's ready for paint.
But if you've ever walked down the primer aisle at a home center or paint store, you know the primer choices are mind-boggling. To cut through the clutter, Majic Paints has created a comprehensive program to help customers choose the best primer for the job and tackle problems so that their paint job will look better and last longer.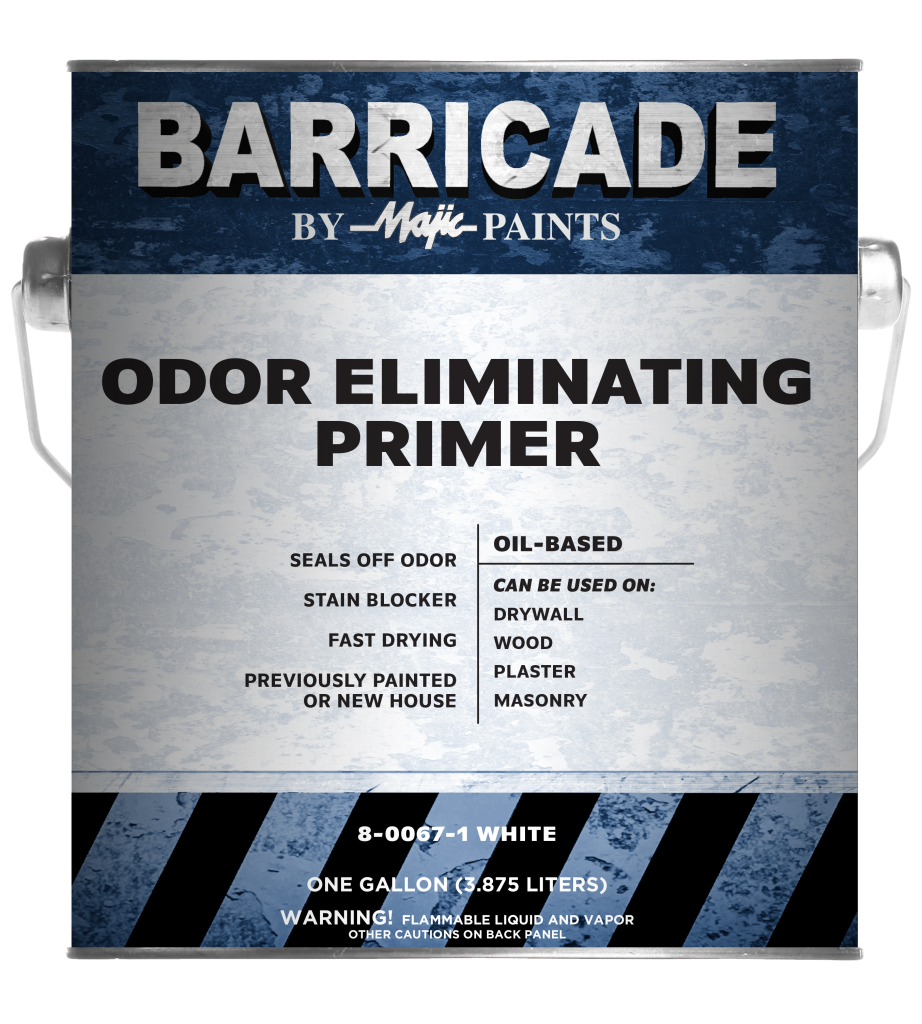 Odor Eliminating Primer:
8-0067
Available in gallons and fives
Fast drying primer and odor eliminator
Blocks a variety of difficult stains
Ideal for use to kill pesky odors on all painted or unpainted interior surfaces including sub-floor, wood floors, cabinets, plaster, drywall, metal, masonry, PVC, and more
Can be top-coated with any latex or oil base paint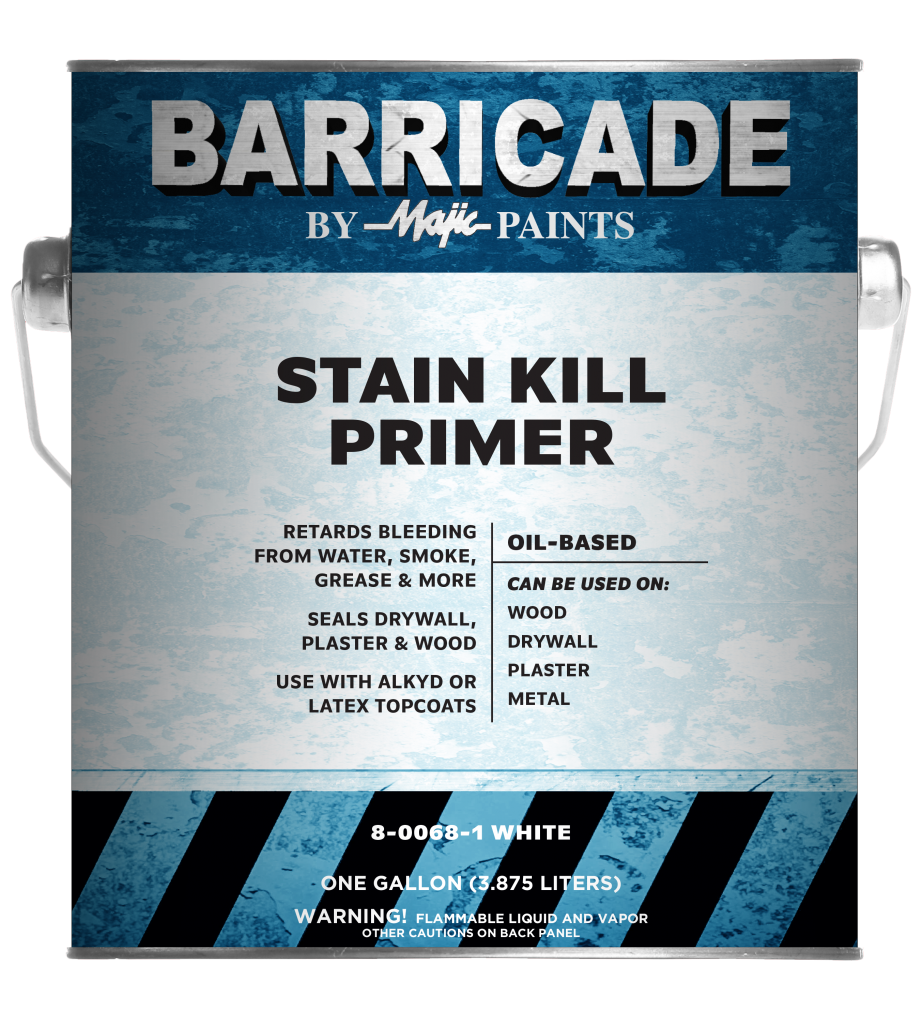 Stain Kill Primer:
8-0068
Available in gallons and quarts
Oil-based stain-blocking primer
More reliable for blocking water-based odors and stains like rust, nicotine, smoke, wood tannins and, of course, water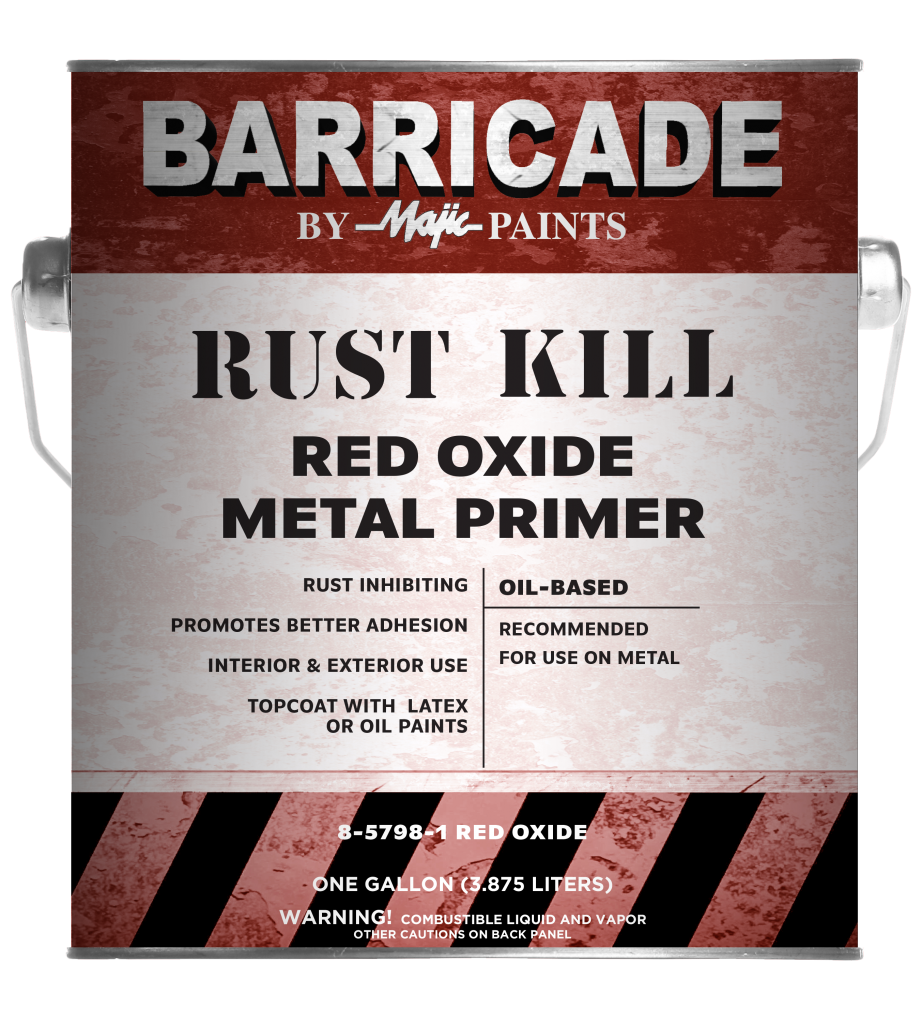 RustKill Red Oxide Metal Primer: 8-5798
Available in gallons and quarts
High quality alkyd resin primer
Contains a superior, long lasting rust inhibitive pigment that, when applied as the first coat on a metal surface, will prevent rust
Applies easily and bonds firmly to clean metal while offering excellent rust control
Perfect for use on steel exposed to mild or moderate atmospheric conditions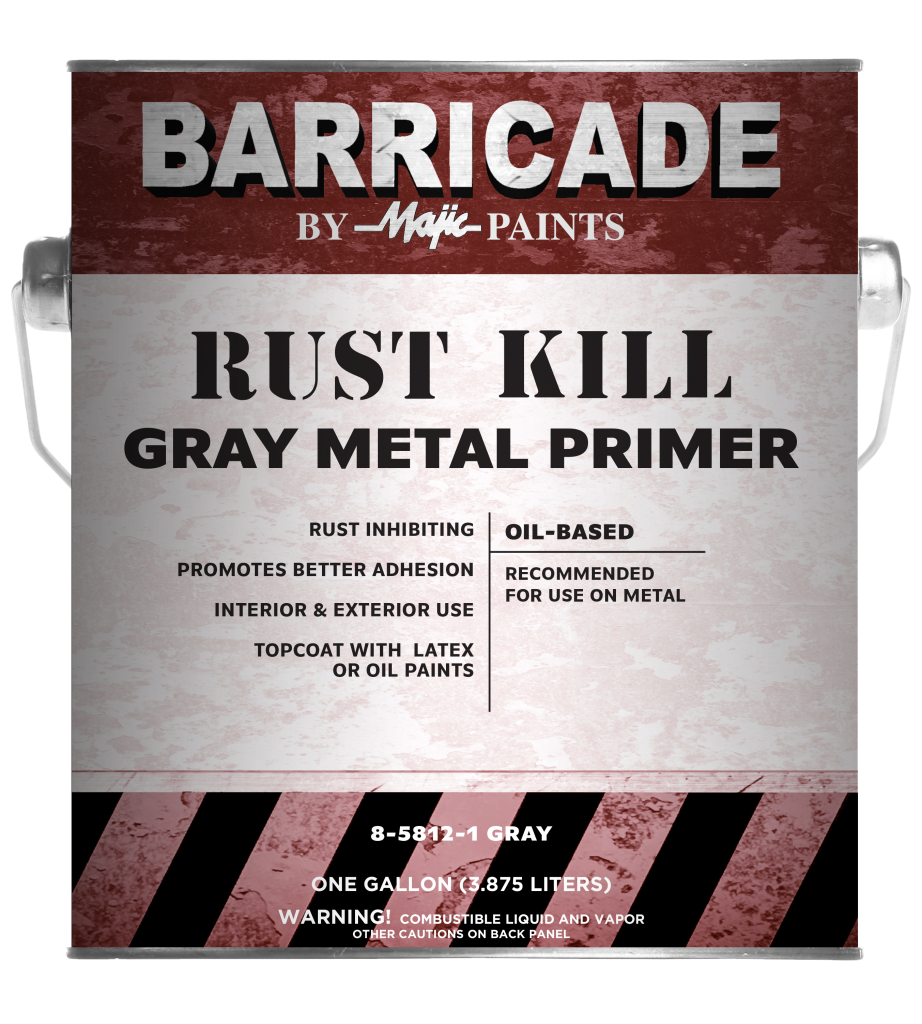 RustKill Gray Metal Primer:
8-5812
Available in gallons and quarts
High quality alkyd resin primer
Contains a superior, long lasting rust inhibitive pigment that, when applied as the first coat on a metal surface, will prevent rust
Applies easily and bonds firmly to clean metal while offering excellent rust control
Perfect for use on steel exposed to mild or moderate atmospheric conditions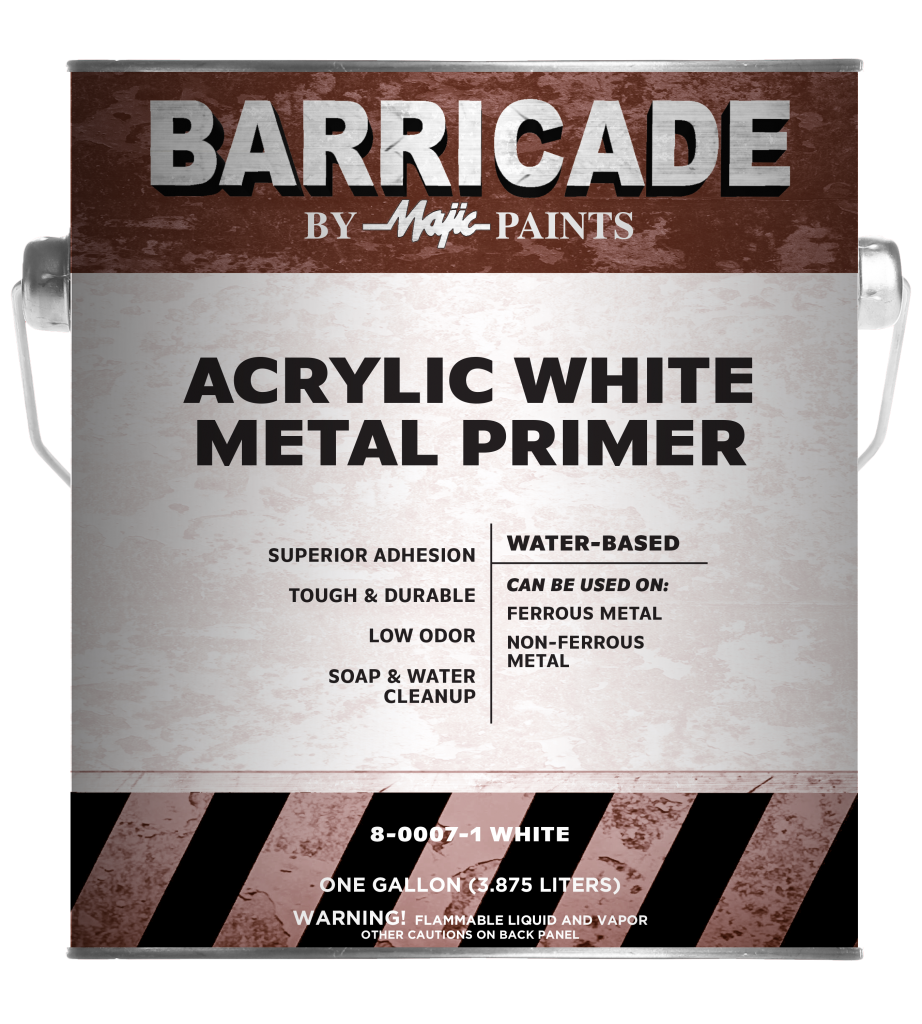 Acrylic White Metal Primer:
8-0007
Available in gallons and quarts
Truly one of the finest quality general purpose coatings available
Features superior adhesion to almost any interior or exterior surface
Has a resilient, durable finish that lasts for years
Water base formula offers added convenience and safety
This product will outperform oil base paints in most situations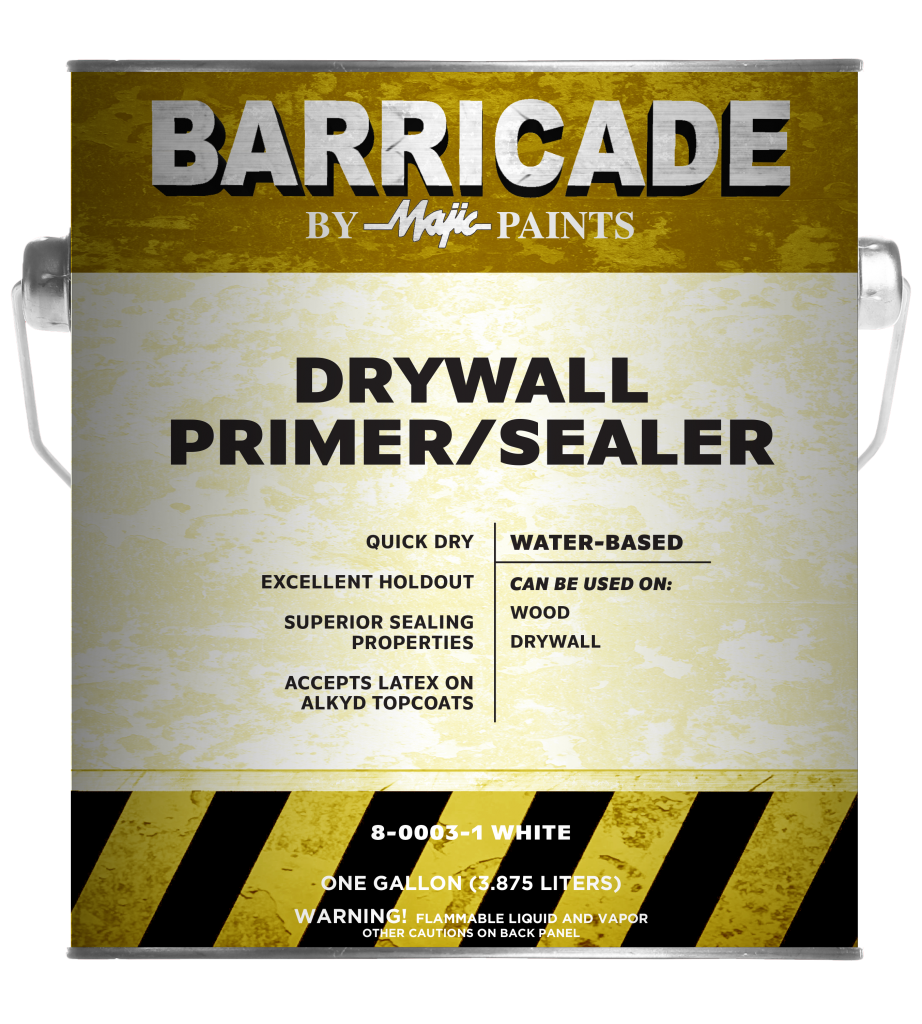 Drywall Primer / Sealer:
8-0003
Available in gallons and fives
Ideal under eggshell, satin and semi-gloss finishes
Provides excellent sealing properties
Recommended for use on properly prepared interior wallboard & drywall surfaces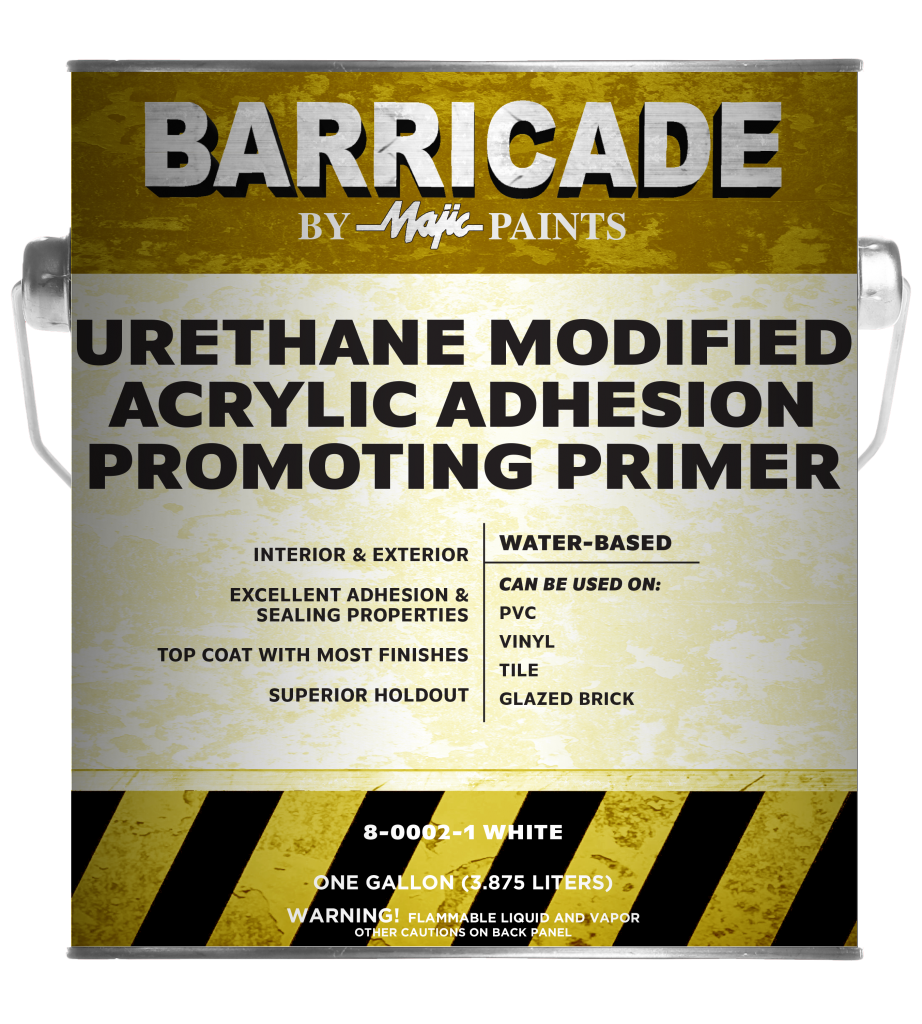 Urethane Modified Adhesion Promoting Primer: 8-0002
Available in gallons and quarts
Quick drying white pigmented bonding primer
Provides unparalleled adhesion on hard to stick to surfaces
Provides an extremely hard film once cured
Can be top coated with almost any type of finish
Universal Acrylic Primer:
8-0009
Available in gallons and quarts
Rapid-drying acrylic primer
Good transition primer for drastic paint color changes
Use on Sheetrock, Wallboard, Masonry Block, and Ceiling Tile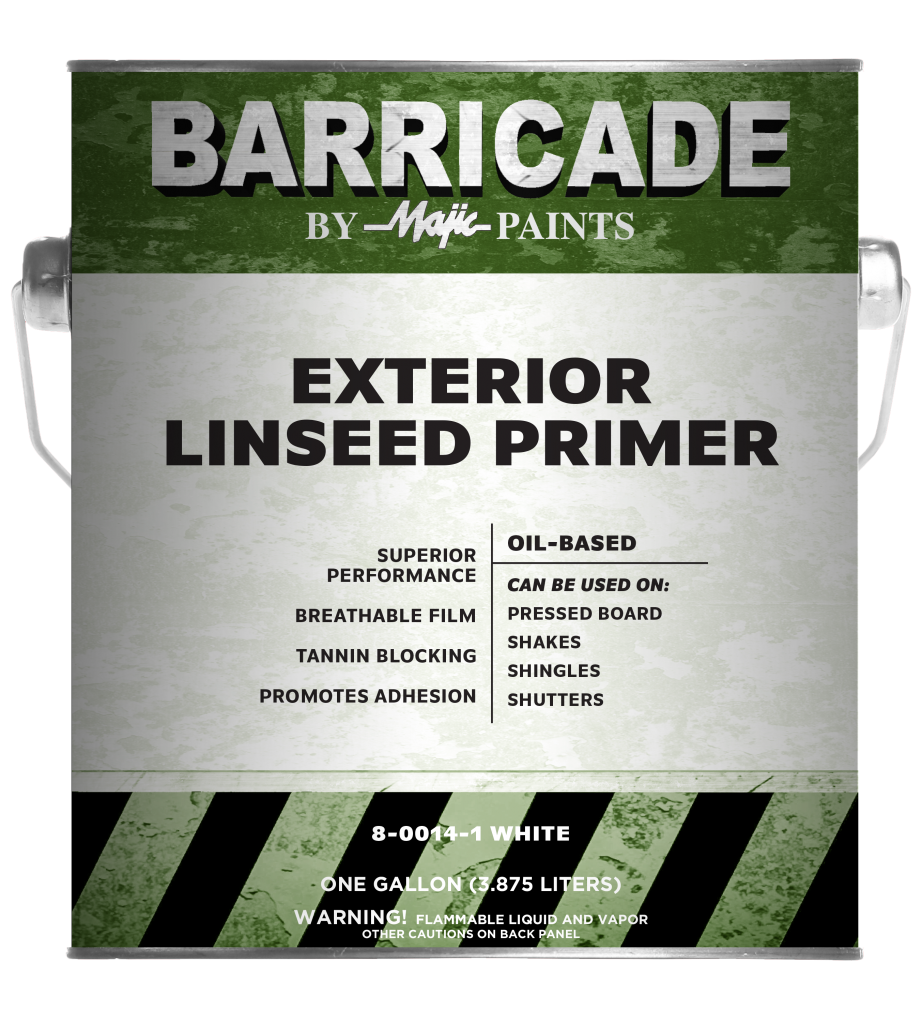 Exterior Linseed Primer:
8-0014
Available in gallons and quarts
Exterior oil-based primer is used to stop tannin bleeding from Cedar & Redwood
This product is a problem solver for exterior tannins
Prevents peeling from trapped moisture
Use on clapboards, shingles, shakes, trim, shutters, concrete, and masonry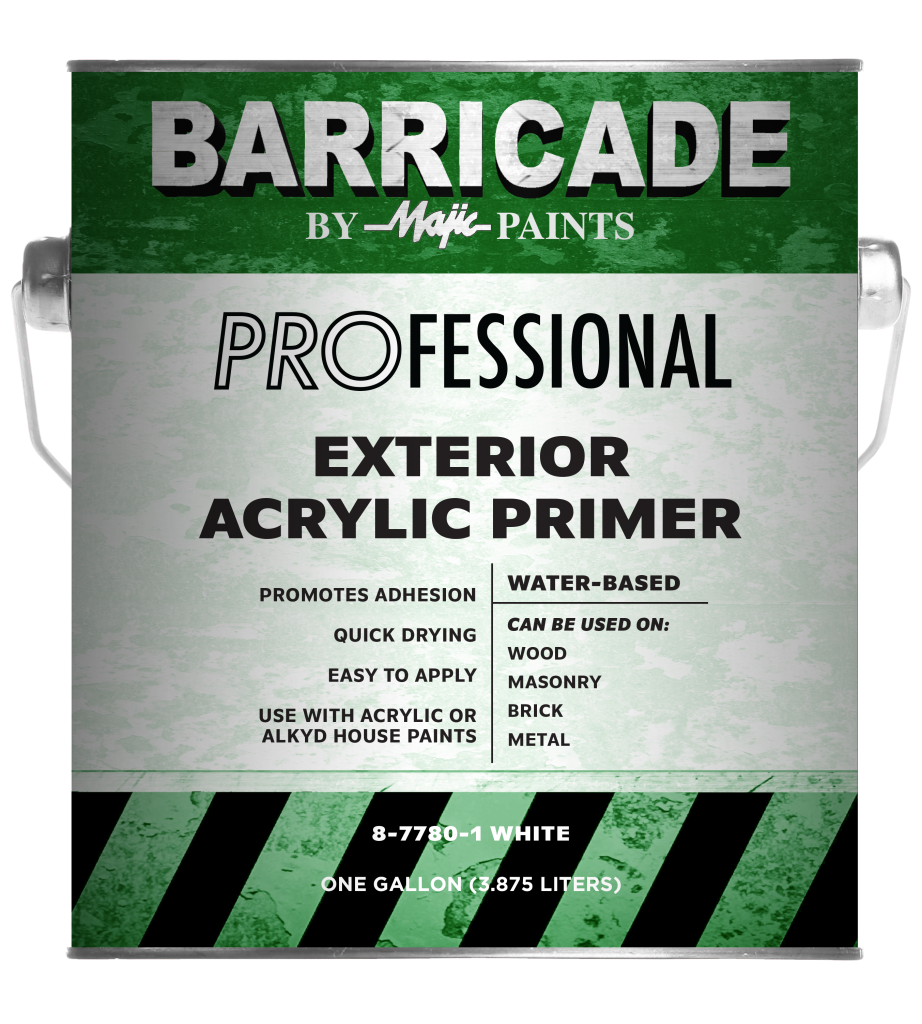 Professional Exterior Acrylic Primer: 8-7780
Available in gallons
Formulated for use on new or unpainted wood, wood from which paint has been removed, bare concrete and masonry surfaces
Flexible breather type primer
May be topcoated with most conventional latex or alkyd- oil base house paints
Use on clapboards, shingles, shakes, trim, shutters, concrete, and masonry