Majic provides a variety of coatings to fit all of your priming needs. Our Latex Interior and Exterior primers are available in two quality levels in the Easy Spread and Professional lines. We also have a Latex and Oil Base Stain Blocking Primer that will block out difficult stains such as water, graffiti, rust, smoke, grease, ink and crayon and will adhere to glossy surfaces. They are available in gallons and some quarts.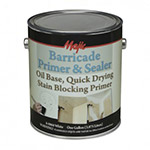 Primer & Sealer
Seals interior drywall, plaster, and wood.
Retards bleeding from water, graffiti, rust, smoke, grease, ink and crayon.
Adheres to glossy surfaces.
8-0068; White – Qt, Gal, 5//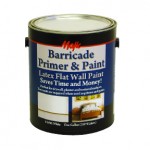 Barricade Primer & Paint
A great finish that features good coverage when sprayed or rolled.
Provides a two coat system on new drywall, plaster and textured surfaces.
Ideal for general maintenance and "cleanup" of wallboard.
8-1091; White – Gal, 58-1092; Oyster White – 5//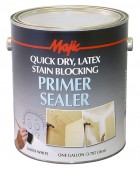 Quick Dry Latex Primer Sealer
Seals interior and exterior woodwork, drywall, plaster, paneling, wallpaper, masonry, brick, painted metal and properly prepared glossy surfaces.
Ideal for color changes.
For use under alkyd or latex finish coats.
8-0059; White – Gal//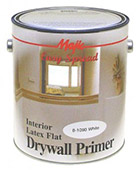 Latex Drywall Primer
8-1090; White – Gal, 2, 5//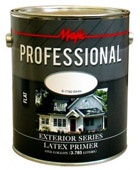 Professional Latex Primer
8-7780; White – Gal, 5//