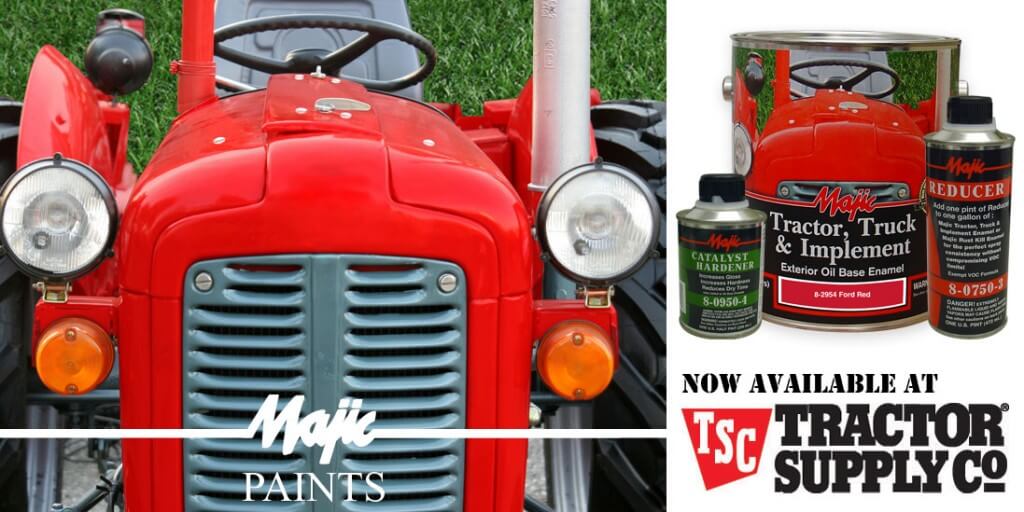 The durable, heavy-duty alkyd enamel is specially formulated for excellent adhesion, and resistance to weathering and corrosion. It can be applied with brush, or spray, and dries to a high gloss finish. Use it on iron, steel, aluminum, and properly primed galvanized metal. Check out some of the information below to learn more about Majic's Tractor, Truck & Implement Enamel, and other great Majic Products.
General info regarding our Tractor, Truck & Implement Products for Tractor Supply Company
Learn how to properly paint your project to get the perfect finish our Tractor, Truck & Implement Enamel is known for!
Available colors at Tractor Supply Company
Take a look at our video on how to restore your tractor using Tractor, Truck, & Implement enamel!
---
Also check out our other Majic Brand paints that Tractor Supply Company now has in stock!